Recommendations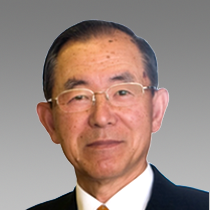 Ambassador Uiichiro Niwa
Recommendation "Nakanaori" means hope for a world in which conflict is replaced with harmony. There are many people in the world with various ideas and with conflicting opinions, this leads to misunderstanding and conflict. In such a world, there is an urgent need for "Nakanaori."

Biography
Professor at Waseda University. Professor, Chairman of the Japan-China Friendship Association, Public Utility Corporation, Chairman of the Global Business Association
Born in 1939. Graduated from Nagoya University Law School. Served as president and chairman of ITOCHU Corporation, Director of Japan Post Co., Ltd., and President of the United Nations World Food Program WFP Association. From June 2010 to December 2012, served as Ambassador Extraordinary and Plenipotentiary of the People's Republic of China, and currently holds the position of Professor at Waseda University, and Chairman of the Japan-China Friendship Association, and Chairman of the Society of Global Business.
He is the author of several books, including: 'Raising people to save Japan: the only prescription', (Asahi Shimbun, 2015), and 'Wisdom for the Japanese which can break through or crisis' (Kadokawa Shimpo, 2015) etc.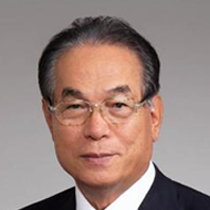 Mr Yoshiki Otake
Recommendation
"I was born in a mountain village in Hiroshima, and every day for four hours I walked around the mountain. On rainy days, windy days, and even on snowy days, I would go to elementary school and then back home again. "Nakanaori" is a word that brings back nostalgic memories of my childhood. This "Nakanaori" picture book can teach children in their earliest and most important years how to live strongly while finding a solid purpose in life. The book also contains the essence of three important words: ethical
(omoiyari)
, interactive communication
(discussing things with each other)
, and self-correction
(making things right when one has done something wrong)
. Let the people of the world all learn to say "NAKANAORI."
Biography
Founder & Executive Advisor, AFLAC Japan. Founder of AFLAC JAPAN (American Family Life Assurance Company), and former Executive Advisor. He established the company in 1974, the first to sell cancer insurance in Japan. He was born in 1939, and graduated from Hiroshima Agricultural Junior College, and studied in the USA.
Currently focuses on developing young talent. The author of several books, including: 'Is this OK?', and 'Theory of leader remodelling'.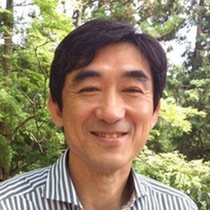 Mr Toshiki Sumitani
Recommendation
"The daily life of every child is a continuous process of trouble with friends and then finally reconciliation. This picture book contains a simple and easy-to-understand message for the very young to learn trust building skills as the basis of human relations."
Biography
Global School Representative, LearnNet Global School, and President of Kobe Institute of Computing, Graduate School of Information Technology.
Born in 1960. Completed his Master's degree in physics at Tokyo University. After working for McKinsey & Company, he founded LearnNet Global School. Established Ohmae & Associates with Mr Kenichi Ohmae in 1997. In 2008, established a knowledge exploration company.
The author of several books, including: 'Third education - a penetrating talent is born' (Kadokawa Shoten, 2000), and 'Social entrepreneurs start from zero' (Japan Management Association Management Center, 2010).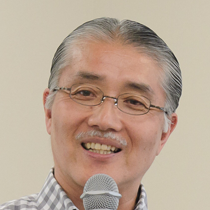 Mr Shinichi Tomonari
Recommendation
"In this picture book, we find one of those turning point moments that changes a life for the better. This comes when the central character, Kuma-kun (Bear), who thought only about his own desires and feelings, turns his thoughts from just himself and begins to think of the happiness of Beaver-kun. This transformation in thinking is the most difficult task for humankind, and is it not the key to solving various problems in society? I think that adults and children should read this book together, think about its message together, and learn to think of the happiness of others as much as possible. "
Biography
Professor, Waseda University, Graduate School, and Director of the Waseda University Social Collaborative Research Institute.
After graduating from the Graduate School of Engineering of Kyoto University, he entered the Ministry of International Trade and Industry in 1980. He worked in the Japanese Embassy in Iraq in 1986, and at the JETRO New York Center in 1993. He was the Manager of Eastern Europe and Russia for JETRO in 1996 and worked in the planning section of the Ministry of Land, Infrastructure and Transport in 2001. Since 2002 he has worked at Waseda University, developing self-management programmes to support diversity and development, helping people to understand and achieve their goals.
In 2008 he received the Minister of Economics Award at the 3rd Nippon New Business Creation Awards. He has authored several books including: 'The problem was 'octopus vase' rather than 'octopus'' (Introduction to self-management)" (Discover Handbook, 2008), 'Connect at the Workplace! Region and University' (Toyo Keizai Shinkansha, 2004) etc. (Photographer Tsutomu Gogita)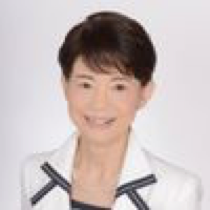 Yuriko Tanaka
Recommendation
In the world of both children and adults, it often comes up how someone's selfish behaviour hurts those around them, leading to disharmony and fighting. Nakanaori presents this scenario, and through the simple words of the book's delightful song, both the cause and solution become clear. The wonderful story in this book shows the power and joy found through being honest and learning to put aside one's pride and experience the joy of reconciliation.
Considering the consequences for people who lack these skills it is clear that they are of fundamental importance for our children's future learning, of the need to be aware of one's own behaviour, its effect on others, and the need for reconciliation. Through the very cute pictures and appealing animal characters, this book will be able to reach the minds and hearts of small children.
Biography
President, Junior Manners Association
Established the NPO, Manners Education Support, and is its Executive Director. In 2014 Junior Manners Association (JMA) was established to teach children around the world about internationally acceptable manners. For children, JMA gives many lectures at educational institutions on the concept of "kindness" in an easy-to-understand format. "Junior Manners testing" is carried out so that children can understand the concepts more deeply. Author of numerous books such as:
Let us all think about Manners to be taught at Elementary School; Introduction for children and teachers to manners that sparkle.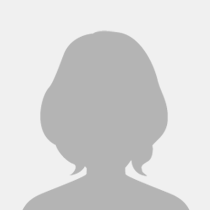 Nursery School teacher
Impressions
"In the nursery school fighting and reconciliation are an almost a daily routine, but through this picture book children can learn to expand their view of the world beyond just themselves. Children can enjoy the story and as they sing together the book's song they can learn about the feelings of others. "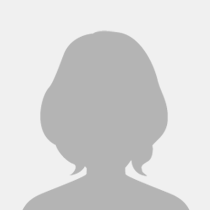 Nursery school teacher
Impressions
"While reading this picture book, I noticed that it reflected the experiences of children in my class. On any given day there may be a disagreement, with many children playing the role of the Bear and finding it difficult to reconcile and be friends again. They feel so strongly in their views and refuse to bend, at times like this I feel that the 'Nakanouri, friends again' song can change their hearts. I love the lyrics of the song and want the children to hear the story and sing the song over and over again."